Quickly lining up data migration experts and execution focus helped Nissan role out Dynamics solution ontime.

aidoos provided strong AX and BI experts who helped role out the solution to multiple markets in quick time.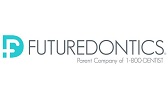 When we were looking for the vendor this platform came in handy and removed the need of hiring vendors.

If you think Agile helps hit the markets quickly, this is next level. This is Rapid Project Development and Delivery.

Great platform and innovative methodology. They line up experts from multiple technical areas in no time.