"AIDOOS Platform provided very strong AX and BI experts who helped rollout the solution to multiple markets in quick time."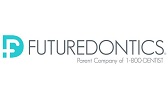 "When we were looking for a partner, this platform came in handy and permanently removed the need to look out for vendors."

"AIDOOS quickly lined up the data migration experts ahead of go-live which did the magic else we would have missed the rollout."

"If Agile model helps in hitting the markets quickly, this is next level and one of its kind. Great work AIDOOS!"

"Great platform and innovative methodology. They can line up experts, scale up, scale down in no time. No platform can do this."