Salesforce is a customer relationship management solution that brings companies and customers together. It's one integrated CRM platform that gives all your departments — including marketing, sales, commerce, and service — a single, shared view of every customer.
Salesforce's services allow businesses to use cloud technology to better connect with customers, partners and potential customers. Salesforce leverages cloud technology exceptionally well and builds a variety of applications for businesses to better connect to their customers and help give them key insights into their services through analytics and apps.
Salesforce is a software as a service (SaaS) platform and Salesforce's sales cloud gives companies the ability to track contacts, opportunities and manage a team to increase sales. The service cloud allows companies to connect with customers and deliver premium customer service through showing customer activity and resolving issues. With their marketing cloud, Salesforce helps companies track customer journeys while providing multichannel marketing campaigns, while their community cloud allows companies to directly interact with their customers and allows their customers to interact with each other.

It offers modules such as Sales, Customer Service and Marketing.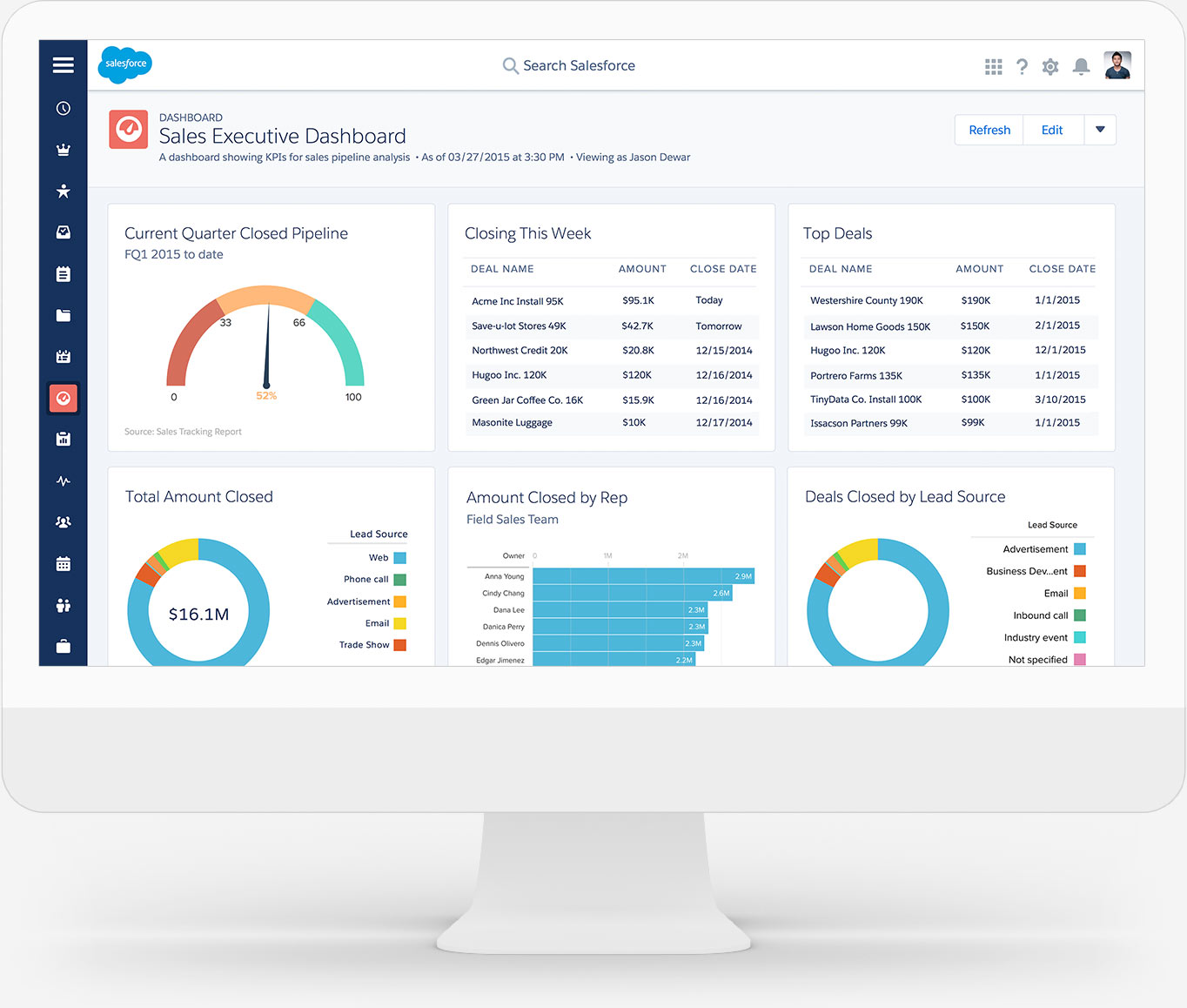 With Sales Cloud, customers can grow their accounts, find new customers, and close deals faster — from anywhere. Key capabilities of Sales Cloud:
- Close more deals, faster.
- Get more leads and make them sales ready.
- Accelerate sales productivity with a lightning fast console.
- Make insightful decisions with up-to-date data.
- Give reps the power of automation and artificial intelligence.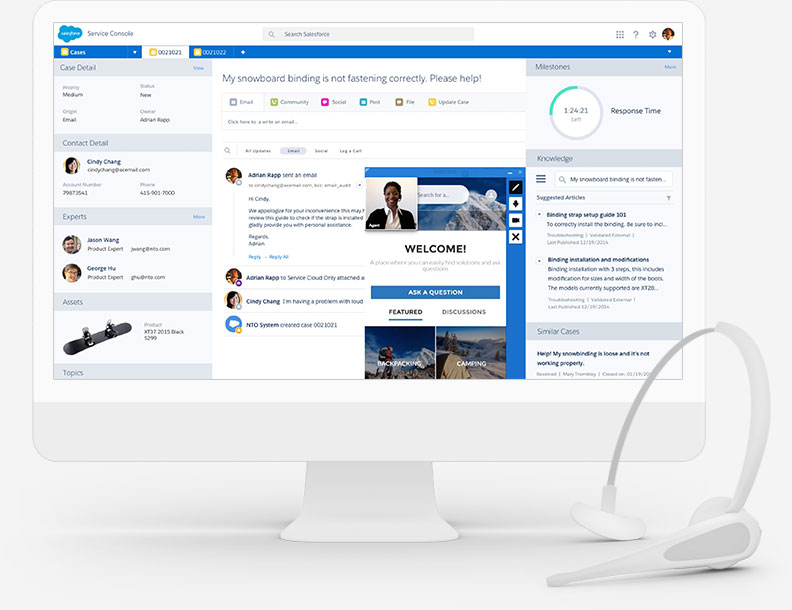 From call-center software to self-service portals, our service solutions enhance your customer service with more responsive, more intuitive, and more flexible support that anticipates customer needs. Support Cloud offers the following capabilities:
- Close cases faster with the help of AI and automation
- Provide faster, more intelligent self-service.
- Personalize customer care and predict needs.
- Drive service productivity from the call center to the field.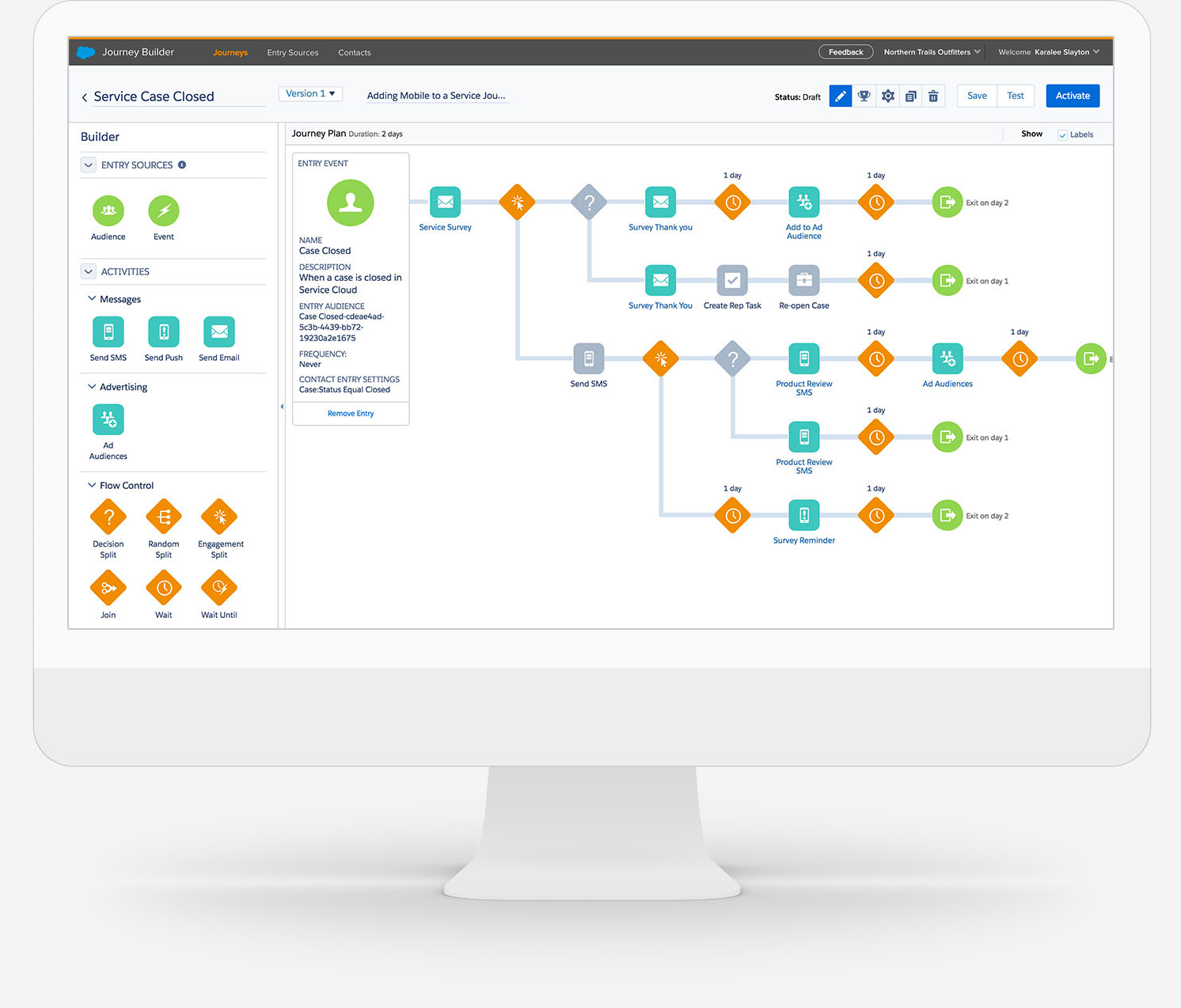 With marketing cloud, customers can build and manage personalized customer journeys. They can discover the complete solution to navigate the entire customer journey — on one platform. It helps marketers deliver the right message at the right time — on any channel.
Marketing cloud provides following capabilities:
- Personalize email marketing at scale.
- Engage with mobile messaging.
- Create cross-channel journeys.
- Guide exceptional social experience.

AIDOOS provides the services on CRM listed below:
- Support and Enhancements




- Implementations




- Upgrades




- Migrations




- Integrations




- Third Party add-ons
Organizations can simply push the tasks onto the platform which are distributed to subject matter experts (SME) across the globe. If organization chooses to push the major task onto the platform, AIDOOS identifies a dedicated expert of team of experts to split the work into multiple smaller tasks that are distributed to SME's across the globe. AIDOOS then collates the tasks completed by SME's and delivers the final product to the organization.
This significantly reduces the implementation and maintenance costs for the organizations. As the model is not limited by the strength of the workforce, the overall time to completion of the project is significantly minimized.