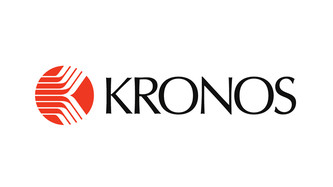 KRONOS is a set of human resource and workforce management applications including Kronos HRMS, payroll, time and attendance, absence management, scheduling and more. KRONOS has also forayed into Human Capital Management (HCM) services. Combined with HCM, KRONOS Workforce Management provides end-to-end solution of the life cycle management of the employees.
Depending on the needs and size of the organization, there are multiple product suites available from KRONOS:
- Workforce Dimension Suite
- Workforce Ready Suite
- Workforce Central Suite
The Workforce Central suite of tools has been created specifically for industries to help manage the workforce on a cloud platform that is scalable, secure and mobile.
The key functions of KRONOS include:
- Time & Attendance
- Forecasting & Scheduling
- Absence Management
- Labor Activities
- Analytics
- Data Collection
There are over 30,000 organizations using KRONOS serving over 40 million employees.
AIDOOS that stands for people cloud and aiming to simplify IT helps organizations to push their KRONOS maintenance work onto the platform for assigning right work to right expert, quick turnaround and pay per task. AIDOOS provides the following services on KRONOS:
- Fixes
- Enhancements
- Upgrades
- Integrations
Organizations can simply push the tasks onto the platform which are distributed to subject matter experts (SME) across the globe. If organization chooses to push the major task onto the platform, AIDOOS identifies a dedicated expert of team of experts to split the work into multiple smaller tasks that are distributed to SME's across the globe. AIDOOS then collates the tasks completed by SME's and delivers the final product to the organization.
This significantly reduces the implementation and maintenance costs for the organizations. As the model is not limited by the strength of the workforce, the overall time to completion of the project is significantly minimized.