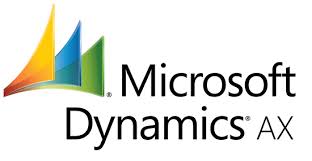 Combining rich core functionality with industry-specific capabilities, Microsoft Dynamics AX is an ERP system that empowers your organization to meet future challenges and expand business opportunities. Microsoft Dynamics AX, running on-premises or in the cloud, supports and streamlines all critical business processes, including capabilities for multiple languages and currencies

It offers modules such as:
- Accounts Payable
- Accounts Receivable
- Budgeting
- Cash and Bank Management
- Fixed Assets
- Human Resources
- Inventory and Warehouse Management
- Procurement
- Project Management and Accounting
- Travel and Expense.
AIDOOS provides the services on Dynamics AX listed below:
- Support and Enhancements
- Implementations
- Upgrades
- Migrations
- Integrations
- Third Party add-ons
Organizations can simply push the tasks onto the platform which are distributed to subject matter experts (SME) across the globe. If organization chooses to push the major task onto the platform, AIDOOS identifies a dedicated expert of team of experts to split the work into multiple smaller tasks that are distributed to SME's across the globe. AIDOOS then collates the tasks completed by SME's and delivers the final product to the organization.
This significantly reduces the implementation and maintenance costs for the organizations. As the model is not limited by the strength of the workforce, the overall time to completion of the project is significantly minimized.