AIDOOS Methodology
AIDOOS is an IT development and maintenance methodology built around enabling organizations to cut the need of having large IT teams. It enables organizations to push the entire development and maintenance work to the platform. By doing so, organizations save huge time and money.

Is AIDOOS just another methodology?

No, it is a methodology but not just that. It is a process, a philosophy, a framework and more importantly a platform. It is a platform enabling organizations to put the methodology into practice. It is also not a replacement to any existing methodology. It complements all the existing methodologies by platforming the entire development and delivery.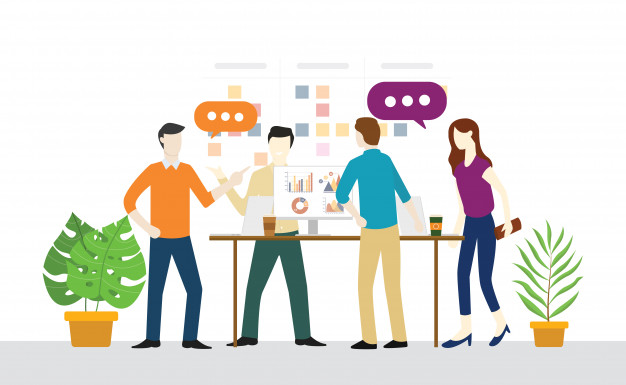 AIDOOS Methodology Overview
AIDOOS purpose statement: "Each according to one's ability" or "Right person for the right job". AIDOOS Methodology runs by its guiding principles:
- Opportunity sans location
- No overheads - get IT done
- From IT centric to Business centric
- Talent and expertise as a service

In the People, Process, Technology (PPT) trilogy, majority of the existing methodologies cover only one aspect of the three, mostly the process. AIDOOS covers all the three. It has people registered on the platform, it has a defined process in place and it also has a technology (platform) to put the process into practice.

Organizations push the entire IT development and maintenance tasks on the platform which are picked up by Subject Matter Experts across the globe. By doing so, it enables organizations to overcome the need of hiring large teams and be able to leverage the talent across the globe. This helps organizations to respond rapidly for all the development needs.

Its framework defines how to split the work into individually deliverable tasks, place them on the platform, stitch them together to deliver an outcome that was never thought possible.

It is also a platform providing opportunity to the talent across the globe to serving customers and paid equally. Its philosophy is getting the right task done by right individual. This individual can be from living and operating from anywhere across the globe. It lets you imagine that all the talent across the globe is yours and you need a way to utilize them effectively.

AIDOOS also has a repository of services on the platform so organizations do not spend time on building something that is already out there.

Be it a task, a project or a POC, AIDOOS has an answer.

AIDOOS prescribes a process to form a team at lightning speed which in unprecedented. If you have identified 100 tasks to be done where each task requires a SME, publish them on the platform and 100 SMEs across the globe will pick them up.

Now imagine, how much time and effort would have gone into hiring, onboarding, ramping for these 100? How much effort is required to ramp down when work is done?

It is a cloud version of talent where scaling up and scaling down at a rapid pace which was so far possible with infrastructure.